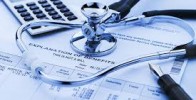 OVERCOME CHALLENGES

Do you run your practice or does it run you? You may be one of thousands of Medical Professionals who are faced with the challenges of balancing sound business practices without compromising quality of care.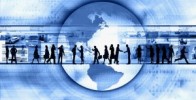 LET PROS HELP YOU

Most of us would never consider tackling legal or tax issues alone. We hire professionals. In this day and age of healthcare, why do we assume that we can navigate the challenges of billing and collections..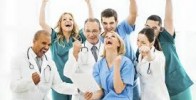 REST EASY

Turning your practice headaches over to a well trained, professional billing and coaching team will allow you to go home at night with piece of mind that you have a plan for growth and the job of implementing it is getting done.

Medical Business Services
---


Weekly blog....What now?
Well the election is over, and there is going to be a new sheriff in DC. During President-Elect Trump's campaign, he promised that one of his first tasks in office would be the repeal of Obamacare. Regardless of your personal feelings, this is bound to have far reaching ripples throughout the healthcare industry. In the six years since the Affordable Care Act (ie: Obamacare) was passed, companion legislation, such as MACRA (the Medicare and Chip Realignment Act) was also ratified. How is this all going to work?? Right now, no one really knows. But my "campaign" promise to you- I will keep you apprised of updates and changes and help you navigate through a health care system that, before it gets simpler, will surely become more complicated and confusing. So stay tuned!!

GOLD STAR MEDICAL BUSINESS SERVICES provides innovative and cost-effective solutions to your medical administration challenges! Today's technology makes it possible to have highly trained, professional administrative support staff operating the day-to-day business of your clinic remotely, using the systems you currently have in place at your office or facility.

The Experience you NEED

- Medical Billing Service for Individual Practitioners and Small Clinics
- Chiropractic Billing Service
- Behavioral Health Billing Service

- Compliance Services
- Credentialing Services

- On Site Office Visits/Medical Office Evaluations and Audits

- Private/Group/Association Seminars and Staff Retreats

The Control you WANT

Networking and Software Solutions that allow you to "see" what your billing office is doing at all times and maintain full control of your patients' accounts and Accounts Receivables.


The Freedom to do what you do BEST

Trusting our experienced Professionals to take care of your patients' accounts so you can get back to being a DOCTOR.

ONLINE SPECIALS
CALL NOW or VISIT OUR ONLINE STORE for a FREE 20 minute Phone Consultation (New Clients only)
LIVE ONLINE TRAINING
GOLD STAR MEDICAL can provide your office with a wealth of training topics that can be delivered to you via LIVE AUDIO and/or VIDEO WEBINAR! This is not a pre recorded session. You will have access to a real-time trainer. After the subject material is taught, a live Q&A session will be conducted to answer any questions you might have. These webinars are generally 60-90 minutes, depending on the topic. We will tailor the training to YOUR needs. Single sessions or discounts for pre-paid, pre-scheduled sessions. This is a very affordable option to help you meet your training and staff development needs. We can teach on a variety of topics including (but not limited to) Billing, Coding, AR Management, Medicare/Medicaid, Compliance, Time Management, Practice Management, Office Manager Training, Credentialing, and more! Call Lisa at 325-942-5656 for more information.