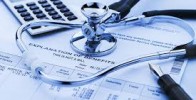 MEDICAL BILLING

Gold Star Medical has been serving hundreds of Health Care Professionals with FULL SERVICE Billing and AR Revenue Cycle Management for over 10 years. All professional medical specialties are served.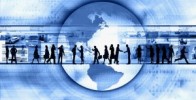 MeDICAL OFFICE MANAGEMENT

Don't want to outsource? No problem! We can help you manage your billing department with HANDS ON training and weekly oversight of your billing operations by Professional Billing and Compliance Consultants, at a fraction of the cost of an office manager!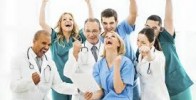 REST EASY

Turning your practice headaches over to a well trained, professional billing and coaching team will allow you to go home at night with piece of mind that you have a plan for growth and the job of implementing it is getting done.

Privacy Notice
The content of the pages of this website is covered by the Electronic Communications Privacy Act, 18 U.S.C. §§2510-2521. Some portions are confidential, and may be legally privileged. You are hereby notified that any unauthorized retention, dissemination, distribution, or copying of this content is strictly prohibited. Thank you for your attention. LGLV2008
DON'T WANT TO OUTSOURCE?
NO PROBLEM! GOLD STAR MEDICAL can provide your office with a wealth of ONLINE, CLASSROOM, TELEPHONE AND IN-HOUSE training options. We will tailor the training to YOUR needs. Single sessions or discounts for pre-paid, pre-scheduled sessions. Our experts can provide professional training on a variety of topics including (but not limited to) Billing, Coding, AR Management, Medicare/Medicaid, Compliance, Time Management, Practice Management, Office Manager Training, Credentialing, and more! Call Lisa at 325-942-5656 for more information.